For every Ecommerce store owner, growing sales conversion rate is challenging. Customize the site properly and offer unique products and suitable solutions to gain more.
Online shopping has become a popular trend. Customers are looking for deals and discounts online rather than going to stores. But, running a successful ecommerce business is like juggling a million balls at once.
So, learn how to increase your online store conversion rates and drive more sales using the right tactics and strategies.
Here are the techniques to improve your Ecommerce sales.
Find your Target Audience
First, you need to know who your target audience is. Your audiences are from different locations, behavior, age, occupation, and other factors. You must identify and understand the needs of your target audiences to provide what they want.
Better the value you provide, the higher your conversion rate.
So, you should be aware of selecting your audiences. They must be purchase intentive ones so that both of you get benefits.
Google Analytics helps you with that. It allows you to find out the factors like age, gender, and country to target them. You can create an account on that and go to Audience >> Demographics >> Overview to see the below page.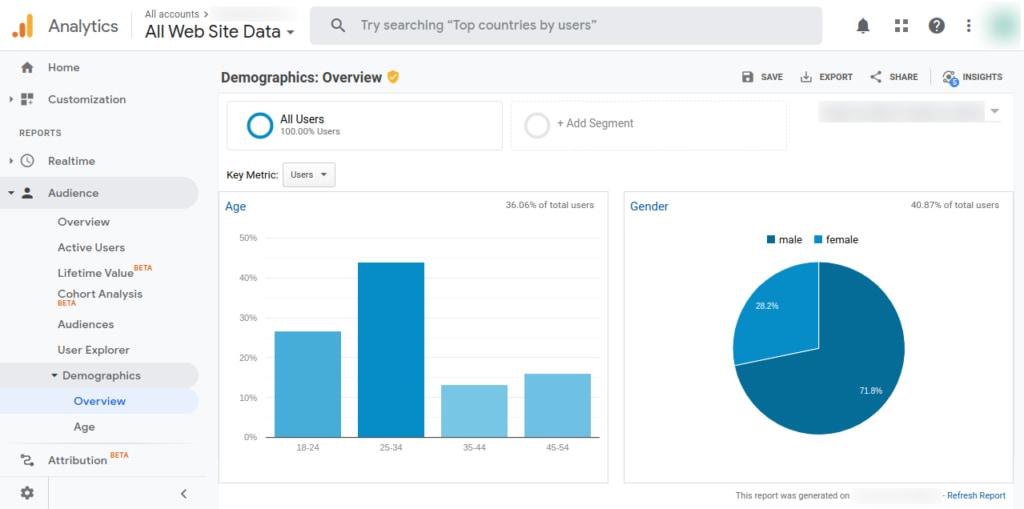 On the dashboard, the graph and the pie charts show the stats clearly in various colors to understand easily. It measures several metrics with its default dimensions. Also, we can create some custom dimensions to capture additional information.
Thus, with the help of this tool, you could easily find your target audience for your Ecommerce business.
Set up Email Marketing Campaigns
Create campaigns to notify the customers of their orders with the Emal Marketing tools. Also, to send weekly newsletters and promote the exclusive offers. Some sites offer email templates. You can use them or create your own to get started.
In this Ecommerce world, there are a lot of competitors for your business, so it is foremost to contact customers directly to encourage multiple purchases. Also, the advantage is that you could easily convince existing customers more than new customers.
By doing Email marketing, your upselling chances are high. For that, you need a suitable plugin for your business niche. Email Customizer Plus for WooCommerce plugin lets you create professional emails and customize everything in WooCommerce order notification emails.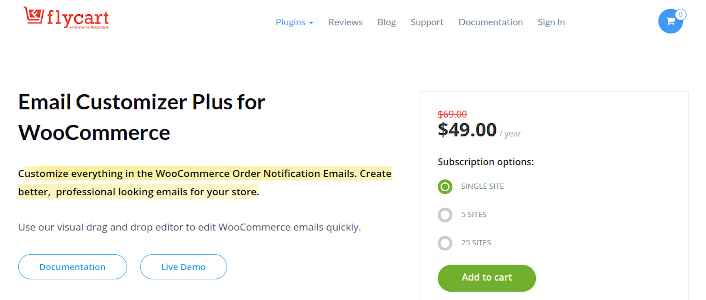 Recover Abandoned Carts
Retailers are losing millions of dollars on sales due to abandoned shopping carts. On average, only 7% of the total customers buy something after viewing the product listing on a site.
So, you have to use every opportunity to convert visitors into customers. If the customer goes to check out, they may feel that the product does not suit them or leave in a hurry.
No matter what caused them to abandon the cart, recover them as soon as possible.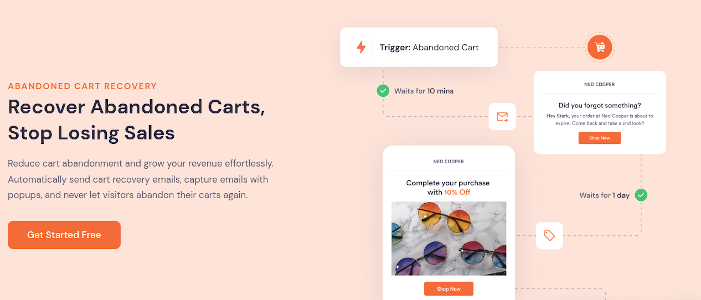 The Abandoned Cart Recovery plugin is here to help you by sending personalized emails to your customers within minutes. Send reminders, create triggered pop-ups, and convince customers to complete their purchases so that you get more sales.
So, encourage your customers to retain their abandoned carts and make purchases on your site.
Set up Goals & Analyse your Progress
Setting up goals in Google Analytics is easy. So, get started. Go to Analytics >> Admin >> View >> Goals >> + New Goal and set up the goal based on your business needs.
After that, Analytics will track conversions based on visits or user actions on your store site.
A/B testing is a factor to consider when making such progress. In this, you need to test two different versions of the content on your site.
First, try the content you already have and wait for the results. If the results are not well, you should go with plan B.
Check here to get detailed information about the A/B testing. Several tools are there to help you to do A/B testing.
By doing such tests on your site, you will know what you need to do on your site to bring in more sales and higher conversion rates.
Use Product Demonstration Videos
Product demonstration videos are a great way to show your customers how to use a product and help convince them to engage with that.
Rather than writing the content of product pages page-wise, providing a video of the particular product helps them understand easily. Most people prefer to watch videos instead of reading the whole thing to understand the product.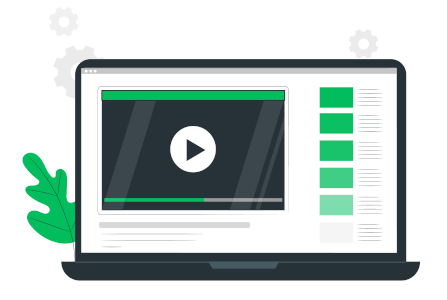 Provide some product video demonstrations on the product page to attract more visitors to your site. It also lowers the bounce rate as well. Instead of providing links to videos on YouTube and some others, better display them on your product page itself.
Serve dynamic videos with suitable images. It attracts more users and increases your sales conversion rates.
Provide Excellent Customer Service
Excellent customer service is the backbone of ecommerce sales. Our services should deliver the right message to the right person at the right time.
Our customer services should assist customers in finding the right product or solution. Also, if they can not find a solution to their problems or a product for their needs, our team should be there to help them.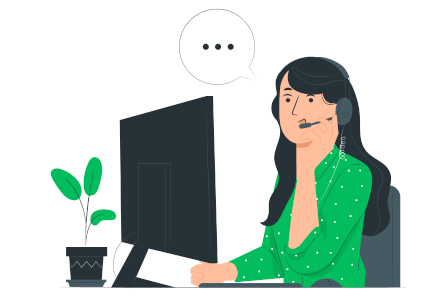 Even though the phone number and email details are there to solve their doubts, customers always expect speedy help. So, providing a live chat option on your product page helps them clear their doubts and builds strong trust among them.
Here is an example: the live chat option of Intercom provides a beautiful look and welcomes the visitor with trustworthy words.
Also, they have displayed nearly three of their customer support persons and a message bar beneath that. Customers can ask their queries through that box to get a reply within minutes.
You could also provide an option like this to build trust and gain more sales.
Social Media Presence
Social media is a great place where you can reach customers and build your brand awareness. You can also drive people directly to your ecommerce site to make purchases.
There are many ways to market your business on social media, but the most effective way is to show people what they want to see.
Nowadays, we are all active on social media, so it is easy to target our customers and reach them with our product details. All you need to do is identify the specific site you want to target.
Let us say you sell cosmetics or other skin care products (related to ladies). Now, you can post your content on platforms like Facebook, Instagram, and Pinterest. Likewise, target your customers based on your business types.
Create a business account and post your content regularly to get notified. Also, provide your contact details to build trust and increase sales opportunities.
Improve User Experience & Mobile-Friendliness
A good user experience is one of the most considering things for an Ecommerce business. The appearance of your website plays a vital role in sales – the proper placement of CTAs (Call To Action) to help users choose their favorite options.
Provide clear headings tags (H1, H2, H3) to understand the title and content. Also, to find the exact subheadings, images, and others on the page.
Also, you can visit Studycrumb and find lots of free tools that can be useful for creating content on your blog.
Use A/B testing to determine which design suits your website and attracts more users.
Heatmaps also help you with this. It shows which area of ​​your page has the most clicks. So you can easily design your page based on the needs of your users.
People who use different devices like desktops, mobile phones, and tablets visit your site. They always want to enter a site quickly and make purchases without frustration.
So, make sure that your Ecommerce site is a mobile-friendliness one. Otherwise, it will hurt your SEO score and search engine visibility.
Provide a Personalized Product Page
E-commerce sites need product pages that speak to the visitors in a language they understand. The product page is one of the most critical pages on your store, as it is responsible for close to 50% of all conversions for online retailers.
On the product page, you must list all of the features. Use appropriate images, videos (at least 1), and product statistics to learn more about your product position and worth in the market.
You can choose a color theme and style, design your header banner, and add a custom footer on the product page.
Sometimes, you do not provide enough details about your product on the page. The reason is that the default options do not provide all the fields you want.
For that, you need a suitable plugin for your business need.
Extra Product Options and Custom Addons plugin helps to add 16+ different custom product fields for your WooCommerce product.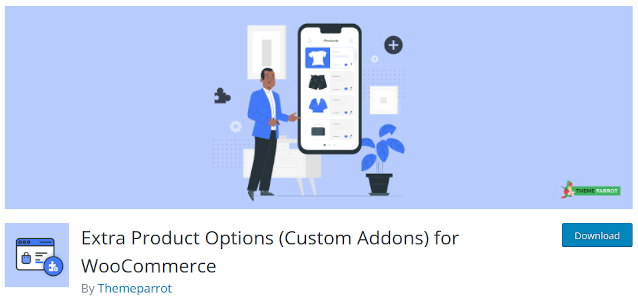 So, easily customize your product page the way you want. There are a lot more features in the plugin.
Give it a try at its Free version. If you want to explore all the features, go with the Extra Product Options Pro!
Check here to know more about Product Page Customization.
Customize your Cart & Checkout Pages
Cart Page Customization
Design a customized cart page that speaks directly to your customers. The cart page lets customers know what they are buying and how much.
It is the last chance you have to convince your customers to make a purchase. So, use the opportunity to show them how great you are.
Showcase your products in a personalized and intuitive way by highlighting special prices, sales, promotions, and new offers – all in real-time.
Suggest additional products that are related to which are already on their cart. Also, offer different payment options for their flexibility.
Check here for more information about Cart Page Optimization.
Checkout Page Customization
Checkout is the page where your customers enter their information and payment details, then complete the purchase. It plays a vital role in the overall shopping experience of your website.
So, you should provide a customized checkout page to increase sales and conversion rates. You can't make such changes on your checkout page with the default WooCommerce options.
Checkout Field Editor and Manager for the WooCommerce plugin customize your checkout pages (and fields) easily based on your needs. It allows you to add 17+ different custom checkout fields to your checkout.
Automatic field validation, less price, light-weight, add, edit, and modify the fields based on your need. There are many more features in this plugin.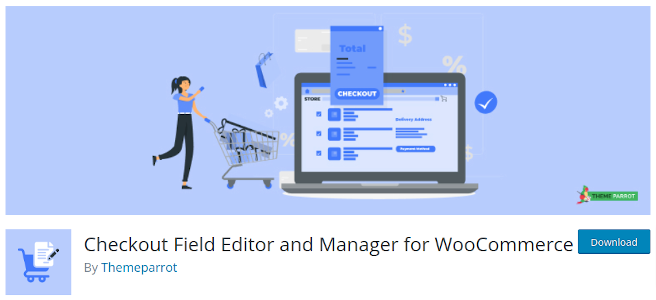 It also has a Free version so let's give it a try.
Want to explore its full features? Then get the Checkout Field Editor Pro!
Check here to know more about WooCommerce Checkout Page Customization.
Conclusion
As I said, in this competitive Ecommerce world, you must have to do something to achieve your goal. I have listed the top 10 best techniques that help to increase your Ecommerce sales.
Apply these on your site and get benefits.
Cheers!