Are you looking for a perfect solution to customize (optimize) your WooCommerce product pages?
Then, you're at the right place. I'll guide you!
Mostly, customers reach out to your site and purchase the products because of their unique features. Likewise, your WooCommerce product page should also contain an exclusive look from others to gain more traffic.
To provide such a product page, you've to customize that as per your product niches. Simply read out the below contents to do that easily.
What is a Product Page in Ecommerce?
The Product page of an Ecommerce site provides the details of the respective product like the content, images, and some other related elements.
The page helps our customers get more information about our products and drives them to purchase. It's our responsibility to make them hit the Buy option. There is a negative side also.
If our customers feel discomfort on the product page, they will suddenly leave the page without making any purchase (abandon our site).
How do Product Pages help in Ecommerce Business?
Always provide a responsive product page for your visitors to increase the conversion rate. That's for what we all work on. Some other factors help us achieve our goal. They are:
Increase the visibility of online search results
Promotion of the brand
Reduce cart abandonment
Beneficial for social media marketing
What should a Product Page have?
To create a personalized product page, you must convey the product content simply. It should be easy to understand once read.
Provide more information about the product (size, color, fittings, etc.), high-resolution images, and videos to get a clear overview. The page should contain social media icons for easy sharing.
The navigation is to be very smooth and make purchases in less time. Put some customer reviews and ratings at the bottom of the page. These are the essentials that a product page should get perfect.
How do you Structure a Product Page?
First, you have to think from your visitors' point of view. It'll help to bring out more ideas (creating new things). Here, I offer you something.
Why should they come to your site?
What type of products or solutions do they want?
These are the most common things you ask yourself to provide value for your customers. If you accurately find your visitors' needs, then you nailed it.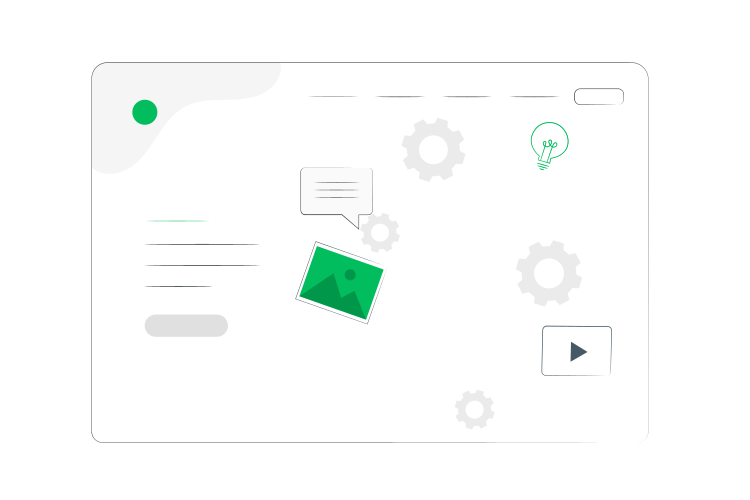 If we bring a customer to our site's landing page by organic or advertisement campaign method, we must provide a valuable experience for them to purchase.
When a customer visits our site and looks at any improper UI, layout, or content on the product (landing) page, they surely abandon our site without making any purchase.
So, first of all, we must gain their trust and make our visitors believe that our site provides valuable products and instant customer support.
Structure the page with precise headings and display more details about your product. Page loading speed is a much-considering factor. So, optimize the product pages with compressed images and videos.
How to Customize the WooCommerce Product Pages?
For any eCommerce store, they make maximum efforts to drive more traffic to their site. But, that's not enough for high sales. It is where the real work begins.
Your site's landing page should be optimized and provide an impressive UI design. Unoptimized product pages will surely lead the customers to leave the site without any purchase.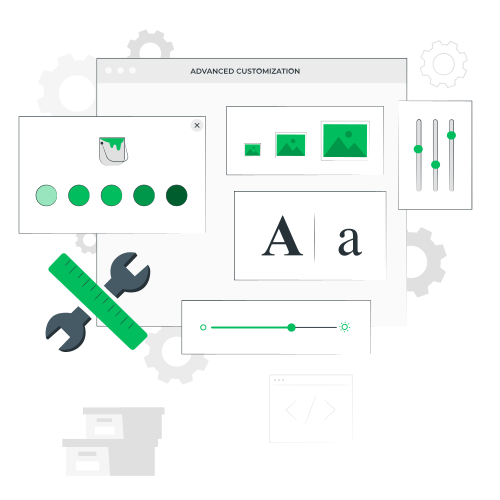 Next, you should showcase all the features on the product page, including some eye-catching images, videos, and product-related statistics. They help our visitors to know more about the position and value of the product in the market.
They help drive more visitors to our site and increase sales. It generates many long-term customers for our site, and search engines also rank our site at the top of search results.
Also, provide only the required product fields on the page. We can do it either by using custom codes or with a plugin.
In this, we use the plugin method to explain the easy customization of your WooCommerce product pages. Because learning a specific code for that seems to be a waste of time.
So, with this method, you don't need any coding knowledge to access.
Extra Product Options (Custom Addons) for WooCommerce
Most Ecommerce store sites do not display all product features on their page. It is mainly because of using the default WooCommerce. It provides only limited features to customize our product pages.
To customize our product pages based on our business niches, we need a suitable product options (addons) plugin.
So, we picked the best WooCommerce product options plugin to serve what you need.

The plugin provides 16+ custom product fields (addons) to display more options for your customers on the product page. Add, edit, delete, duplicate, and modify the custom options based on your need.
A lot more are there to explore your WooCommerce product page.
Let's say if you have a pizza shop, you can let the customers choose the toppings, sauce, cheese, and flavors they want.
The delivery date and time also be collected with the help of this plugin.
Custom Product Options (Addons)
Text
Email
Telephone
Color Picker
Date Picker
Time Picker
DateTime Picker
Number
TextArea
Select
Checkbox
Radio Buttons
Hidden Input
Paragraph
Header
File Upload
Key Features
Conditional logic feature
Set price options based on values
Create multiple forms (sections)
Easy section positioning
More customizable options
Reposition the product fields
Create custom price fields
Create dynamic fields
Drag and drop form builder
WPML compatibility
Hidden input options
Help text feature
Pricing
1 Site – $49.00
3 Sites – $79.00
10 Sites – $129.00
Try the Free Version of this plugin!
How to Increase Sales in WooCommerce?
So many factors are there to break down the customer's trust on our sites. But, you need not worry about that.
I'm here to help you with that. Let's look at the issues and their remedies.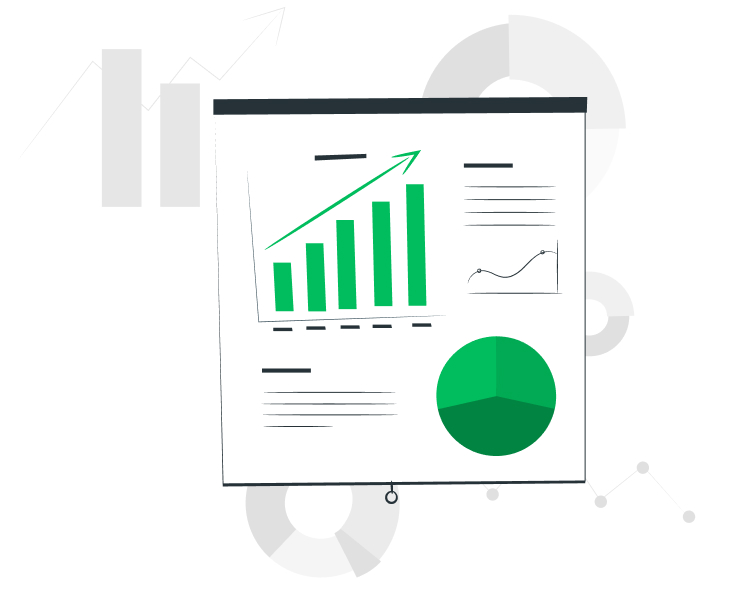 Some aspects help us to increase our product sales in WooCommerce. After customizing the product page by the above-said methods, follow these factors to make more income.
User Experience
First, you should focus on the user experience. Provide good content with an easy and simple but great look. There is a way that you can choose a supreme template that delivers an impressive look and provides the best UI design.
Brand Value
Must have a branded page that serves the value of your brand with some good explanations. Most of your visitors directly land on the product page. So, it should contain eye-catching visuals of your product and brand descriptions. It increases the purchase possibility.
Show Similar Products
It is a superb opportunity to upsell and cross-sell your other products to the customers. Display the related products at the side and bottom of the product page. It works well for most WooCommerce Business sites. So, it is an effective one. Must follow it to gain more.
Gain Trust
Always remember, ranking your site on search engines and increasing conversion rates are secondary. The primary one is that your products and solutions are helpful and reliable for the customers. You must be very confident in that. Provide clear return policies to find easily.
Search Engine Visibility
Optimize your product pages for a minimum page loading speed (load in a fraction of seconds). Use evergreen and SEO-friendly URLs so that the search engines can find your site easily. Provide valuable content and respective solution, then your site will automatically rank at the top of the search results.
Create Urgency
Implementing this could make tremendous growth in your product sales. The survey shows us that nearly 322% sales rate has increased by creating urgent-related purchases like Limited Offer!, Limited Stock!, etc. It will boost your WooCommerce sales and increase conversion rates.
Shipping Adjustments
Once a customer is satisfied with the features and descriptions of our product, he proceeds to make a purchase. Most of the customers abandoned shopping carts due to the high shipping costs. So, you have to sacrifice the shipping cost to gain more customers and sales. Otherwise, you can lower the shipping cost or offer it free.
Conclusion
In WooCommerce, your product page is the key that encourages the visitor to make a purchase. Let's fine-tune the site with all the measures provided above.
Convert all the visitors into your customers and increase your sales conversion rates.
Also, check here to know How to Add, Edit, Duplicate, and Delete the Custom Fields on your WooCommerce Product Pages to customize entirely.
Have a nice day:)