For every WooCommerce site owner, optimizing their sales conversion rate is the main factor. It is the part where we increase our income.
Also, it is not as easy as you think. We have to implement some tactics to make it better. If we increase our conversion rate, then it will pay us to an unimaginable extent.
In this article, I tell you the secret to optimizing the conversion rate and some tactics that help you to lower the shopping cart abandonment rate.
Okay, let's look at them!
How Does Cart Abandonment Affect Businesses?
The survey shows that the shopping cart abandonment rate is nearly 70%. It directly affects the conversion rate. Shopping cart abandonment is nothing but a customer adds a product to their cart and exits the site without making the purchase.
A customer visits your site and likes to buy a product. Some factors like improper clickable buttons, mandatory sign-up options, and others lead to a decrease in the customers' trust in that site.
That will automatically minimize the sales. We must cut down on all the negative factors to improve the conversion rate.
Why Do Customers Abandon Carts? And How to Increase the Cart Conversion Rates?
There are reasons that customers abandon shopping carts. They are:
Omit the Compulsory Sign-up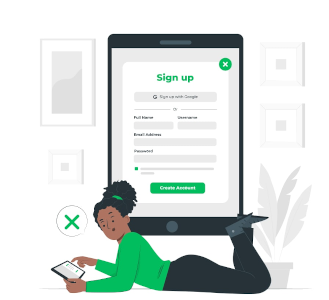 Some sites put a mandatory sign-up method before the customer makes any purchase. Most customers feel enough to buy a product on your site. Very few of them like to create an account and become long-term customers.
So, you must neglect the required registration form on your site to make the customers feel free while selecting the products.
Also, there is an option that you could put that form after the checkout process. That will not affect the conversion rate for most sites.
Shipping Cost Issues
Once the customers feel satisfied with our product's features and prices, they'll proceed to the checkout process. But, if they find a high shipping cost for a product that is not ready for shipping within a few days, they will cancel the order or leave our site without a purchase.
Therefore, they find another that provides better cost or free shipping options. So, you must consider the shipping cost prices.
Make it Simple to Fill Out your Forms
A complicated or long checkout process leads to the cart abandoning. You should design the forms easier to fill out. Also, it provides only the fields that are relevant to your products.
With the Best WooCommerce Checkout Field Editor plugin, you can create a customized and suitable checkout form for your site.
It provides 17+ custom fields, and you can add, edit, delete, duplicate, and modify the checkout fields you want.
Asking for the credit card details earlier will make a frustrating feeling for the customers. So, you should get the credit card details at the last step of the purchase.
Competitors provide Better Prices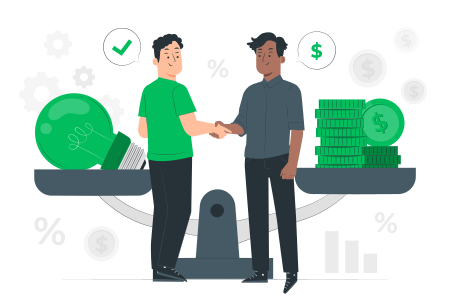 Nowadays, customers search for products on different sites and compare them. They select products based on their needs and budget. If your site provides a well-featured product at a low price (compared to your competitors), then the customers bought that on your site.
Sure, they would never think of moving to any other sites.
Provide the Best Experience
Generally, customers visit your store site and select their desired product. Decide to buy the product instantly by moving to the checkout page. Also, they could add the product to the cart and continue their shopping.
Display a message at the top that contains their recently added products in the cart. This feature helps to upsell by suggesting related products for the customers.
Make your Website Responsive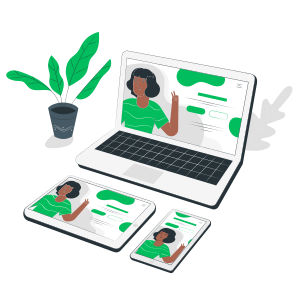 This factor is not much important, but it also helps to serve a good user experience. By providing a responsive UI & design, you can capture the customers within your site for some more time and make them buy anything on your site.
It helps to improve the conversion rate and checkout rate of the site. Also, it indirectly decreases the abandoned cart rate. For a list of the Best Responsive WooCommerce themes, you can check the wpdoze.com article.
Protect your WooCommerce Digital Products
Digital piracy is one of the most common reasons that increases low conversion rates and cart abandonment.
Why do people have to pay for your ebooks, courses, or photographs if they can randomly find these items on search engines? Your existing customers may also share these product links with others via social groups or emails.
You should protect your downloadable products from unauthorized access and prevent customers from downloading your files unlimitedly. PDA Gold proves perfect assistance in this case. The plugin helps secure your files, at the same time, creates private custom download links for individual customers to download them.
You can set the download links to automatically expire after specific dates or clicks to stop customers from sharing your files.
How to Optimize the Cart Page?
The cart page should be clear. It must contain almost all the details of the respective product on a single page. Mostly the customers didn't like to scroll down more than a page to know the features.
The design and the comprehensive content play a prominent role. So, provide a smooth experience for the customers on our site. The page should be speed enough to load and make a purchase. And, you may show the checkout progress on the top.
Let's know more about the optimization of the cart page briefly below.
Clear Product Summary
After placing the order, our customers come to the cart page. There, they review the product. So, the page should contain a detailed summary of the product.
It includes:
An eye-catching and clear image
Specifications
Quantity – if they want to purchase more than one item
Color – must provide to avoid the cart abandonment
Size – for some products like clothes, accessories, and so on
Unique name – if some similar products(models) are there.
Consider these above-said factors while designing a cart page, or you may add this to an existing page.
Images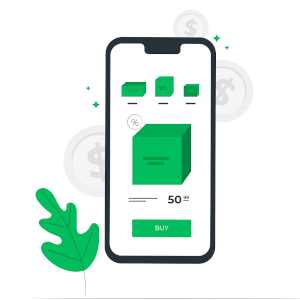 A clear display of the product's thumbnail is a must. It does not appear blurred or in an annoying way. Customers can zoom in on the images to see the entire layout of the product.
Therefore, we should serve them in high and perfect resolutions. Provide some impressive pictures that lead to a high conversion rate in WooCommerce.
Payment Options
Most people use different payment methods based on their niches for purchasing products online. We have to provide various payment options to serve a flexible move to our customers. It automatically increases the customers' reliability.
They can order through their optional method. Also, share with friends that several options are there to pay on this site.
Similar Products
Showing similar products below or on the side of the product's features gains more sales. Yes, let's say you are selling mobile phones on your site. You can attach the mobile covers or tempered glass like similar products below the main product.
The possibility of ordering similar products is comparatively high based on the relevance and quality of that. So displaying similar products is also a factor that increases the conversion rate.
Contact or Chat Options
Most customers like to contact via live chat with the site's customer service. Always display a stable contact number and other-related details on the cart page to gain more belief and reliability on our sites among the customers.
Providing a live chat option on the cart page leads to some clarity and faith in the customers that they are making deals with an active or qualified site.
Retargeting – Customer Retention
The average customer conversion rate is 3% for eCommerce sites. That means, that for every 100 customers who visit a site, only 3 of them make a purchase. The remaining 97(bounced back without buying anything) are your targets now.
Think of one thing we can sell products to these people rather than targeting new customers.
Do you want to know more about retention? Let's take a look.
What is a Good Sales Conversion Rate?
A fair conversion rate is between 2% and 5%. The best thing is that even a 0.5% increase may make a significant difference. Must provide excellent online customer support to earn the trust of your customers.
Conclusion
To increase your cart conversion rate, Customize your WooCommerce Product pages fully. Include some clear ranking information, favorable Call-To-Actions, elements comforting, use user-friendly designs, and give some brief details about the returning policies.
To cover more visitors and increase customer engagement, you may provide Complementary Products and add the Continue Shopping options.
I hope you get something beneficial through this article.