How certain are you that you can reach your goals and stand out from the digital noise when more companies compete for consumers' attention than ever?
There are still many businesses – from start-ups to SMEs to large corporations – that have not yet invested in an online store where they can sell their goods.
In today's convenience-focused culture, customers want to avoid going to the main street to make purchases. Instead, people choose to shop from the convenience of their homes, which is why every business must have an effective Ecommerce website.
Since Ecommerce offers many advantages for online sales and advertising goods and services, it has emerged as one of the most successful marketing tactics for businesses worldwide. It implies that having effective Ecommerce websites is essential to flourish online.
Advantages of an Ecommerce Website
An internet presence benefits your business, helps promote your brand, and raises awareness. Since you are more visible to potential customers, more people will visit your website, learn about you, and decide to use your products or services. Further, they'll share their great experiences with others by posting on social media or leaving reviews.
Undoubtedly, a consumer can gain a wide range of advantages from an Ecommerce website. When people shop online, they can access various items, save time, and discover the best bargains while remaining in the comfort of their homes.
What about the business owner?
Here are the top reasons why every business must have an Ecommerce website:
1. Extension of customer reach
Regardless of customers' devices, an Ecommerce website will put your business and its products in their hands. Anyone who needs one of the items you offer only needs to pull out their laptop or smartphone, browse your website, and make the necessary purchases.
Additionally, it will serve as your company's brand-new division, enabling you to access even more potential clients. There are always new clients to help, whether your company is brand new or has been in operation for some time.
2. Lower costs
Source: Freepik
Cost savings are one of the critical benefits of Ecommerce websites that keep merchants engaged in online selling. Retailers invest a lot of money in maintaining their physical stores. Additionally, they pay upfront expenses like rent, upkeep, store design, inventory, etc. Despite significant investments in services, merchandise, maintenance, and labor, physical stores frequently need to realize the desired profitability and return on investment.
An Ecommerce store is less expensive and requires less investment than a traditional firm. This is also an excellent choice for small-scale and independent vendors that want to make money but need more start-up capital.
3. Always new sales opportunities
Typically, we observe offline markets, like malls, open at a specific hour in the morning and close at some point throughout the evening. It implies that customers can only purchase from certain businesses during particular times.
Time is never an issue when using an Ecommerce website. Since Ecommerce websites are accessible 24/7, clients can buy at 2 p.m. or 2 a.m. There are no restrictions when it comes to Ecommerce websites, boosting Ecommerce sales opportunities.
4. Automation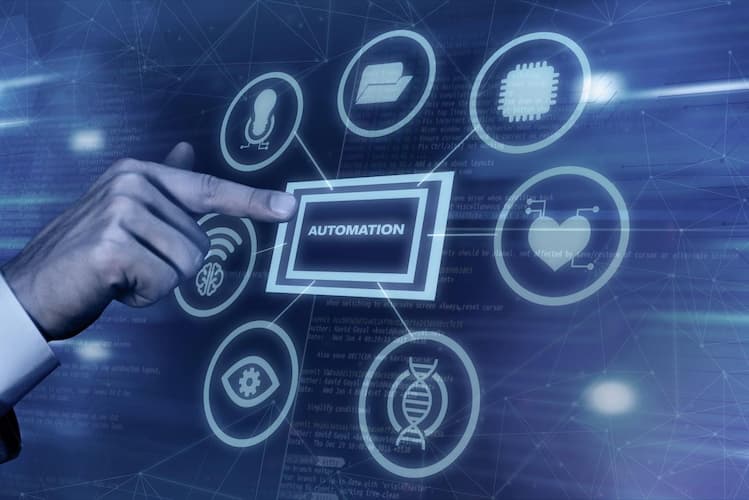 Source: Freepik
Fully automated finance systems, inventory management, shipping, and customer care are all available on Ecommerce platforms. That indicates that everything is centralized and easily manageable by a single person as needed.
Chatbots can answer most questions, and artificial intelligence gives this communication a personal touch. Without hiring extra staff, these straightforward solutions give you more time to expand your company while satisfying your clients.
5. Customer data perspectives
The simplicity of gathering, analyzing, and taking action on data is another advantage of online product sales. You can gather first-hand data from an Ecommerce website by monitoring user interaction.
The information offers suggestions for enhancing the user experience and boosting sales for your Ecommerce business. You can detect and improve feedback loops with valuable insights by tracking client interactions, which will help to improve your customers' experience.
6. You can go international
An Ecommerce website will give you an advantage over your rivals and increase your market share. How? Because now you will be able to sell to customers worldwide.
Selling overseas is a fantastic accomplishment since it allows you to expand your market, build your business more quickly, and outperform your competitors financially.
7. Ecommerce offers better marketing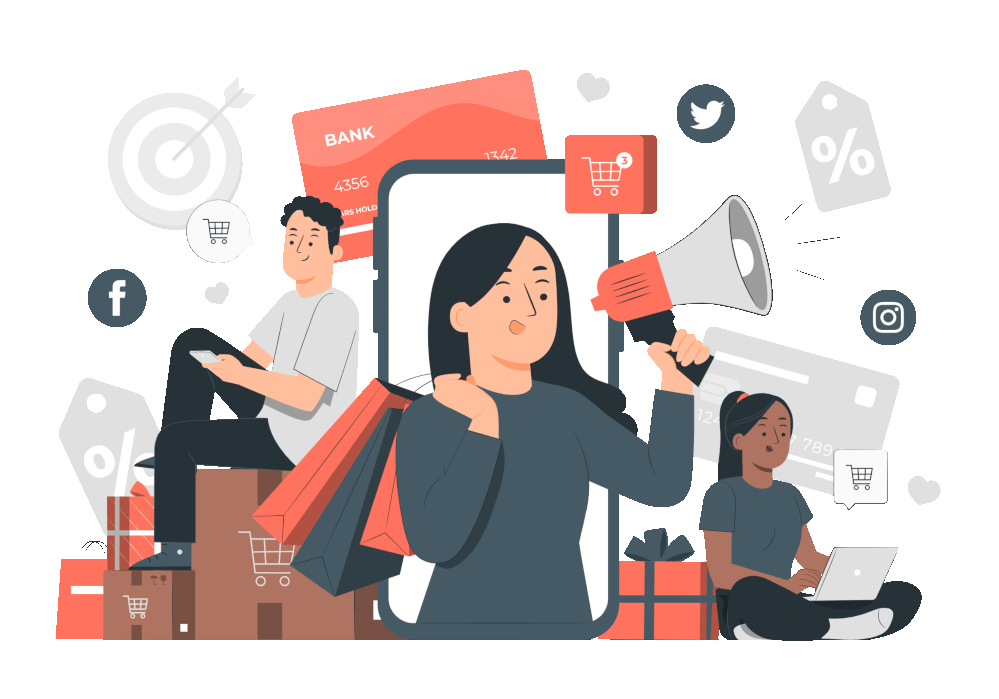 Source: Freepik
Online stores enable marketers to spread knowledge about their products using SEO-friendly keywords, site copy, pictures, etc. This aids companies in expanding their clientele, which boosts sales volumes.
On an Ecommerce site, you utilize a different kind of website than a conventional one to disseminate content or communicate with customers. It is also a great marketing tool because you can advertise related products by using the knowledge it has about online shoppers.
You can increase brand awareness thanks to your ongoing exposure to new people and the chance to pursue more lucrative business opportunities.
8. Building and enhancing your brand
You may build your brand by exhibiting your products on an Ecommerce website. This can be accomplished through images, videos, text, or ideally all three. The look and feel should be consistent with the message you are sending out to attract prospects and keep them on your site for extended lengths of time.
Additionally, since clients usually do not get to contact actual sales associates, other forms of communication, such as emails, are crucial to fostering a relationship. Excellent product development strategy for Ecommerce will help you design & streamline the process for best results. It results in fewer returns, which equals improved business chances.
Hence, Ecommerce assists in establishing your brand's reputation online so that clients can learn more about your company's goods and services. It eventually makes it simple for them to recognize your brand, among others, and make the required purchase.
9. The ease and convenience of payment
Source: Freepik
Users only need a device like a laptop, smartphone, or tablet to visit your e-store, where they can browse products and place orders. They do not need to travel extra to get what they want because reliable payment choices make the payment process quick and easy.
An online store makes it simple for customers to view all of your product categories and offers them a variety of options. Customers can pay quickly through secure payment methods like PayPal or bank wires, enabling them to make certain purchases. This boosts client satisfaction, which in turn increases sales figures.
Conclusion
The advantages of having an Ecommerce website convincingly show why having one is more important than ever. In addition to being the most popular, it is also the most economical marketplace. Also, it offers a lot more freedom compared to traditional offline marketplaces.
Having a website is a requirement for your Ecommerce strategy. Because of it, you can grow your business, attract devoted customers, discover new things, and employ cutting-edge marketing strategies.
As Ecommerce becomes more competitive, diversifying your online sales platforms might be advantageous. So, what are you waiting for? Get an Ecommerce website today to gradually increase your business's revenue.