In the world of WordPress, we have WooCommerce, a powerful and easily accessible plugin to score more. Lots of WooCommerce stores are there to compete nowadays. So, we must provide some unique featured products and well-optimized pages to get some profit in eCommerce.
All of us want to smash our competitors and sell our products. For that, we have to properly customize our site as well as possible.
What is a Checkout Page in WooCommerce?
A checkout page is a place where you convert your visitors into customers by making them a purchase. It is the page where you convince your visitors to purchase last. The customers have to fill up their details like name, delivery date, address, phone number, quantity, payment options, and so on(related to the products) on this page.
Generally, the customers visit our site and wish to buy a product. Once the features of our products fulfill their need, then they proceed to the checkout process. It is the page where your customers enter their payment details and complete their orders. But, there is an issue with that.
Why do People Leave Checkout?
In most eCommerce stores, the customers reach the checkout page and suddenly leave the page just one step before the payment process. They abandoned their carts without making any purchases.
It is mainly because they may feel insecure to give their credit card details as you provide unoptimized or poor checkout pages and do not provide different payment methods.
Sometimes, high shipping costs also lower the possibility of purchases. So, you should be careful to customize your checkout page thoroughly.
Why Should You Customize the Checkout Page in WooCommerce?
Sometimes, your checkout page looks irrelevant to your site because of using the default page. Though it's enough for some users, for most of the users based on their business needs. So, we had to add some extra custom checkout fields to capture additional information from our customers.
On the checkout page, add some testimonials and social media links to build trust among them. Also, take a look at the page flow, layout, and design. By doing further customizations, your sales and conversion rate will get boosted.
So, checkout page customization plays a vital role in sales.
How do Properly Optimize your WooCommerce Checkout Page?
First, you have to customize your product page and then follow the below procedures to gain sales. You have to set up the checkout page based on your store type. Provide suitable checkout fields for your customers.
Let's say you have a cloth store, then you should have a color picker, number field, file uploading options, etc, on your checkout page to acquire some more information from your customers.
Why do We Need a Plugin?
In the default WooCommerce, only limited fields are there and you can't edit that. Also, you're not able to add some extra fields that you want on your products' checkout page.
If you provide a well-optimized checkout page on your site, then the benefits from that should strike you to the next level. That's not a big issue.
All you need is a suitable checkout field editor plugin. This could customize your checkout page the way you want and add some fields.
Checkout Field Editor and Manager
The Checkout field editor and manager for the WooCommerce plugin provides 17+ different custom field types to capture some additional information from your customers during the checkout process.
It allows you to add, edit, remove and rearrange the custom as well as default checkout fields. You'll be able to edit the billing, shipping, order, and custom sections.
Its drag and drop builder eases our form creation work and there is no need for any coding knowledge to work with that.
Some of the Key Features
Different custom checkout fields
Automatic field validation
Easy section positioning
Create & place the custom section
Easily customizable options
Additional CSS classes
Compatible with the majority of WordPress themes
Compatible with WPML plugin
No coding required
File uploading options
Simple checkout optimizations
The help text feature is available
Supports validations
Date, time & color picker fields
Checkbox & radio groups help to capture more info
Drag & drop form builder
Lightweight & easy-to-use
To know more about the customization of the checkout page and the working process of the checkout field editor and manager plugin, then visit here.
How to Increase Sales & Conversion Rate in WooCommerce
Eventually, provide related fields on your checkout page to minimize the possibility of cart abandonment rate. Also, remove the default fields(unwanted fields for your business need) from the checkout page to make a belief that you're not a spammy site.
Allow your customers to pay through different payment methods to serve a good experience. These are the major factors that affect sales. By eliminating these with the help of the Checkout field editor and manager plugin, your sales conversion rate will automatically increase as you want.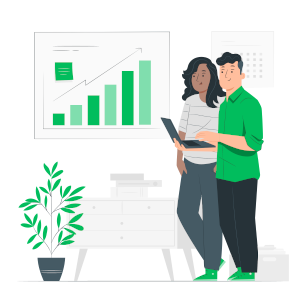 In WooCommerce, unoptimized checkout pages with well-featured products score much lower than the optimized pages with average products. So, if you provide some rich-featured and good pricing products with an optimized product, checkout & cart pages, then your sales conversion rate will boom.
Conclusion
In WooCommerce, you not only give more importance to the checkout pages, but also you must consider your product and cart pages to boost sales in WooCommerce. Customize that also to gain more.
In this competitive world, there is only one way, properly customize & optimize your site as much as possible and provide unique and well-featured products for your customers. Then only they get attracted to your site.
I hope you'll get something beneficial today!