WooCommerce is a starting point, a foundation that puts the servers needed to manage your e-store directly into your WordPress control panel, but that's all.
A Free WooCommerce plugin is a fantastic tool with powerful features that allow anyone to turn a WordPress website into an online store in minutes.
Why Choose WooCommerce for Your Store?
By default, the home page of your website's storefront generates dynamically. Still, you have no control over the design as this is your WordPress theme, and I like WooCommerce.
With so many websites running WooCommerce, every online store can ultimately look and feel like any other.
However, considering the traditional sales of bricks and mortars, this experience cannot go beyond these websites.
Walk down one of the main streets, and each store you pass will look different: different sign styles, windows, and ways to display all your products when entering.
Why shouldn't online stores follow the same principles?
Also, check here to learn more about Customizing your WooCommerce Add-to-cart button.
What Principles are we talking about here?
Consider having an online store:
Encourage your customers to search and browse your store for multiple offers.
Make it easy for your customers to find what they're looking for, whether they have a single product or a vague idea in their head.
Sell ​​your products quickly by easing your customers to find the Add to Cart button and navigating at checkout.
Express your brand identity with store style in brick-and-mortar stores – through design, layout, lighting, etc. Your WooCommerce store design should reflect the brand and products you are presenting.
If you only use the essential WooCommerce plugin, this will be almost impossible to achieve some of these goals.
Customize your Online Ecommerce Store with WooCommerce Plugins
In WooCommerce, nearly 80% of carts are abandoned by the customers before making a purchase. It is mainly because of improper customization and irrelevant content on the site's pages.
To get rid of that, you've to customize your Ecommerce store site's pages (product, checkout, cart, etc.) of your site as much as possible.
Make sure that you provide unique products and valuable solutions for your customers.
Checkout Field Editor and Manager for WooCommerce
Customize your WooCommerce checkout page easily and based on your site's niches. The Checkout field editor plugin provides 17+ different valuable custom checkout fields for all types of businesses.

Capture some additional information from your customers during their checkout. It allows you to add, edit, remove, and modify the checkout fields in the billing, shipping, and order sections.
Automatic field validation, creating custom sections, easy section positioning, and more customizable options are there to explore.
So optimize your checkout pages with this plugin.
Extra Product Options (Custom Addons) for WooCommerce

Extra product options for the WooCommerce plugin serve as the best customizable options to increase your product page's performance.
It helps you to provide relevant (unique) product content to reduce the cart abandonment rate. Also, gain more sales and higher conversion rates.
The plugin provides 16+ custom product field types, and you can customize the fields in the way you want. Allow your customers to personalize their purchases by providing various options.
The custom price fields create whatever fields you want on the page with no effort. Its simple drag-and-drop form builder helps to design your form.
Product fields like date time picker, color picker, multi-select, header, drop-down, and others serve you a great experience.
StoreCustomizer

WooCustomizer is an excellent plugin for customizing your WooCommerce shop page. You can edit your product, shopping cart, user account, and payments with a few clicks.
This plugin has several features and allows you to customize the entire WooCommerce shop. It is worth noting that WooCustomizer does not replace your WooCommerce pages or templates.
It adds style options to your theme for the items you want to change. This tool is versatile, easy to use, and gives you more control over your store without having to code anything.
WooCustomizer is a free tool. There is a free version with essential features.
WooCommerce Stock Manager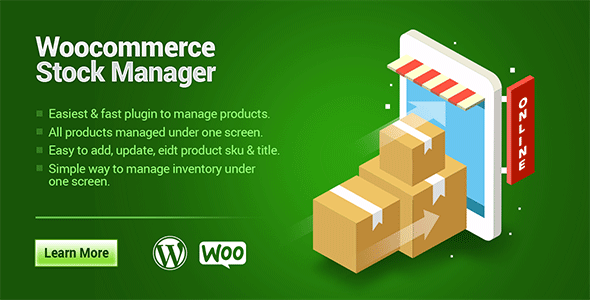 WooCommerce Stock Manager allows you to manage your product inventory and its variables from a single screen. The extension provides a new interface (found in the post section of the admin menu) that lists your products and options along with their storage features.
The plugin filters the products by product ID, name, and standard order. So, you can easily set total inventory, product status, weight, item number, product name, product ID, and more.
WooCommerce Product Video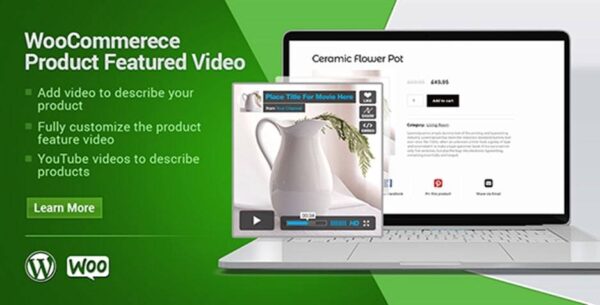 WooCommerce product video plugin allows adding videos to product pages. You can download or embed videos from YouTube, Vimeo, Dailymotion, Meta Café, or Facebook.
Add a product video or multiple videos to the product gallery. You can view featured videos on list pages and customize videos. Also, you can replace presented product images with videos.
Favorite videos are displayed in a pop-up window or on the same page. You can add a featured WooCommerce movie directly from the back office product editing page.
Add videos with your images to your WooCommerce product gallery. You can set a thumbnail for each product gallery video to deliver the message before clicking on it to play the video.
WooCommerce Variable Pricing
The variable product is a type of WooCommerce product that allows you to suggest product variations by checking prices, stock levels, pictures, and more for each variety.
The WooCommerce variable pricing is used on t-shirts to offer large, medium, small, and various colors. Users can select the variables through a drop-down menu in the frontend part.
When you choose options, you'll see information about those options, including available inventory and pricing.
Conclusion
Finally, if you have strong social media content and presence, you must consider connecting your Facebook store to WooCommerce. It allows you to upload a product catalog to Facebook so that users can browse the products.
And go straight to the checkout on your website to complete their purchase.