Nowadays, we are upgrading ourselves with some advanced technologies. Yes, there are over millions of online stores worldwide. We can buy anything on that. It eases our purchase by just clicking rather than going to a store directly. We can see all the features, customer ratings, and reviews on the product page. But there is also a negative side.
On most sites, customers leave the page without making any purchases. It is mainly because of improper optimizations of the sites'(cart) pages. We must have to customize our product page, checkout page, and also cart page to increase the sales and conversion rates.
In this article, we are going to see how to optimize the WooCommerce cart page to boost your sales and cart conversion rates.
How to optimize the cart page?
A cart page should be very clear. It must contain almost all the details of the product on a single page. Mostly the customers didn't like to scroll down more than a page to know the features. The design and the comprehensive content play a major role. So, provide a smooth experience for the customers on our site. The page should be speed enough to load and make a purchase. Check here to Customize your WooCommerce Cart Page with Woostify.
Also, you may show the checkout progress on the top. Let us know more about the optimization of the cart briefly below.
Clear product summary
After placing the order, our customers are directed to the cart page. There, they review the product. So, the page should contain a detailed summary of the product.
It includes:
An eye-catching and clear image
Specifications
Quantity if they want to purchase more than one item
Color is a must provided to avoid the cart abandonment
Size for some products like clothes, accessories, and so on
Unique name if some similar products(models) are there.
Consider these above-said factors while designing a cart page or you may add this to an existing page.
Images
The thumbnail of the product must be displayed clearly. It does not appear blurred or in an annoying way.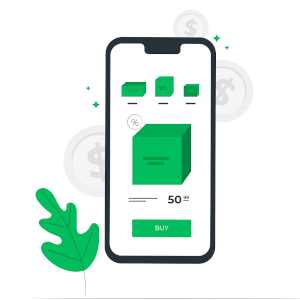 Customers can zoom in on the images to see the entire layout of the product. Therefore, we should serve them in high and perfect resolutions. Providing some eye-catching images leads to a high conversion rate in WooCommerce.
Payment options
Nowadays people use different payment methods based on their niches for purchasing products online.
We have to provide various payment options to serve a flexible move to our customers. It automatically increases the customers' reliability. They can order through their optional method. Also, they will share with their friends that there are several options to pay on this site.
Similar products
Showing similar products below or on the side of the product's features gains more sales.
Yes, let's say you are selling mobile phones on your site. On the cart page, you can attach the mobile covers or tempered glass like similar products below the main product. The possibility of ordering similar products is high based on the relevance and quality of that. So displaying similar products is also a factor that increases the conversion rate.
Contact or Chat options
In this modern world, most customers like to have a live chat with the customer service of the website.
Always display a stable contact number and other-related details on the cart page to gain more belief and reliability on our sites among the customers. Providing a live chat option on the cart page leads to make clarity and faith in the customers that they are making deals with an active or qualified site.
How to Increase the Cart Conversion Rate & Boost Sales?
For increasing your cart conversion rate, first, you have to customize your product page fully.
The conversion rate decreases mainly because of the high cart abandonment rate. If you want to minimize that issue, then you should look at the easiest and most effective way to increase the cart conversion rate briefly. By applying the above-said factors to your WooCommerce online store website, the cart conversion rate will increase.
Conclusion
In addition, you can include some clear ranking information, favorable Call-To-Actions, elements comforting, use user-friendly designs and give some brief details about the returning policies. To increase the engagement of your customers and cover some more visitors, you may provide complementary products and add the 'Continue shopping' options. I hope, you get something beneficial through this article.