Here is the explanation for Investing in Joomla and WordPress Website Themes is Worth enough.
Do you have to invest in a good template? Check out the stats below and see why a good template is a great investment.
98% of shoppers have bought at least one thing online.
Average online shoppers in the United Kingdom spend 60GBP every month on online shopping.
Joomla and WordPress have seen an increase in downloads this week in the Top 100K sites. WordPress has seen a significant increase in the Top 10K sites.
3% of Websites in the US are based on Joomla! And 4% of websites are based on WordPress. Joomla and WordPress have a large number of template clubs that create beautiful templates.
Now that you have some important statistics in front of you, ask yourself " Can I afford to stint on creating a fantastic website". The answer is NO! You need your website to be perfect so you can increase your sales.
1. Why your Website's Design is Important?
54% of shoppers don't visit websites with bad design for the second time.
Website design is important because it encourages visitors to look around your website. A website with a great design will be able to retain visitors and eventually persuade them to take action on your site and convert.
93% of users say they don't recommend websites that don't look good or aren't visually appealing.
Checkout Yummy. A template with a great design for a restaurant site. It has a neat design that's uncluttered and has some cool animation effects.
2. Why an Organized Menu is Important?
45% of online shoppers say they struggle with navigating a website and leave it quickly when they can't figure it out.
Your menu should be neat and organized so customers can look for products, search in the categories, and reach the product they want easily.
The bookstore template has a neatly organized menu that can be customized to suit any menu of an e-commerce store. It also comes with different layout variations. Get the template.
3. Why Website Structure is Important?
Users rely on the structure of the site to search and find relevant content they looking for.
A lot of reliable heat mapping software shows that users read the first horizontal line of your content and then scan the content looking for relevant keywords. It is only after finding these keywords that they decide to read your content entirely.
Website templates with an F design structure will help users scan your content. And you can focus on promoting important information in the beginning.
The runway is a great template with 8 beautiful layouts. You'll also be able to make your site more readable and place important content where users can see them easily. Get the template.
4. Why your Site should be Responsive?
57% of customers refuse to shop or recommend sites that do not work properly on mobile devices.
Most users access your website through their mobiles. They can read your content or shop in it on the go. So you have to make sure your site can easily be browsed on a mobile device. We've already stressed this enough because it's something you have got to do.
5. Why High-quality Images are Important?
65% of online shoppers say they mainly depend on high-quality images to decide whether to buy a product or not.
Online shoppers have only images to go by in getting to know the product. Clear high-quality images on your site will boost sales in your store. Make sure your templates can support high-quality images and give you attractive options to display images on your site.
Shopy is a beautiful template with loads of white space to help highlight your images more. So make use of this feature and try out striking high-quality images on it. Get the theme for WordPress.
6. Why an Easily Findable Search Bar is Important?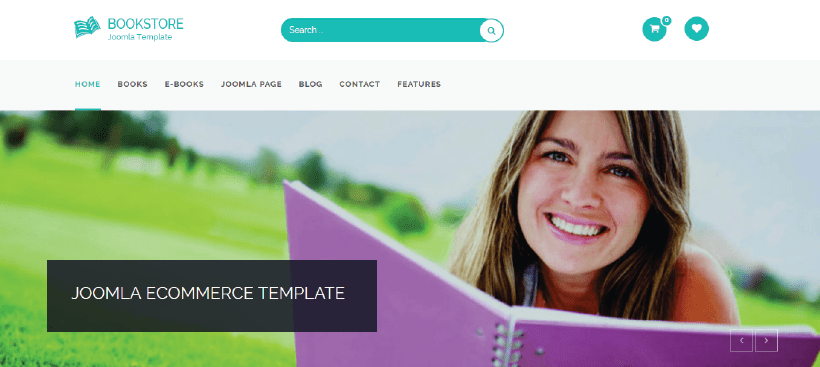 52% of customers leave browsing a good website they like simply because they can't find the search bar to search for products.
Don't place your search bar in one corner of your site where people can't find it. Make it more prominent on your site, so people are led to products they're looking for easily.
After reading these above factors, you should know that investing in WordPress and Joomla Website Themes is Worth it!
Themeparrot is a great place to get the right templates from. The templates come with a modern design, easy-to-navigate menus, and mobile responsiveness. They come with Revolution Sliders so images can be displayed beautifully.
Try these templates out and let us know what you think.