We provide the best free WordPress Blogging Themes, which are Hand-Picked by ourselves to fulfil your wish. People suddenly jump into an idea to showcase their talents, passion, work or it can be a business. As a result, they go in search of a blog to explore the world. As to check, not things go offbeat, because personal blogs hope for more expectations on designing.
The blog puts forth a unique, classic, presentable, and attractive appeal. Firstly take the outlook of the theme, which hits the attention of the followers or viewers. We have framed a list to take the responsibility of presenting you with the best blogging WordPress themes.
WordPress comes out with several free WordPress blogging themes, with lots of flexibility, and customization options. And most importantly, it takes positivity towards the bloggers with its features. However, WordPress is a powerful CMS (content management system) that helps bloggers with loads of WordPress themes to suit their blogging sites.
Check out the perfect list of the best free WordPress blogging themes. Finally, the list goes with the most commonly used blogging WordPress themes with an engaging nature.
Live Magazine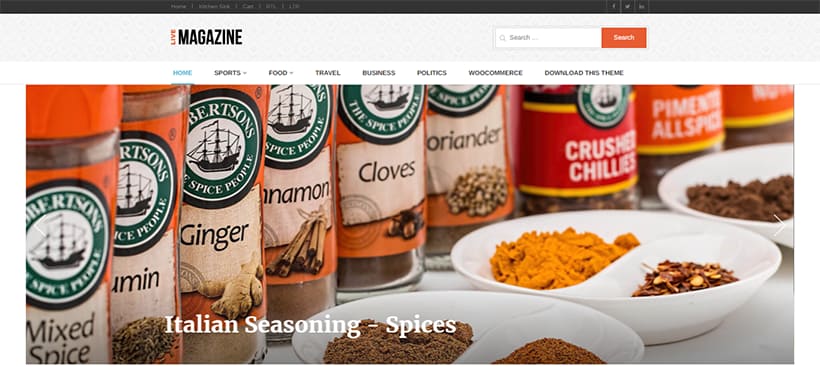 An easy-to-use and feature-packed free magazine theme with loads of customization possibilities. Live Magazine is the ideal choice for personal or professional blog websites.
The Live Magazine theme comes with "Easy Install" and sample content built-in.
ColorMag
Colormag is a clean, well-spaced, and beautiful theme with wooCommerce compatibility.
The theme is fully responsive to the websites like magazines, and newspapers, and most importantly it is suitable for blogging also.
Colormag is considered to have advanced typography that comes with 16 widgetized areas.
The theme has a clean design and provided all social links with added space.
Oblique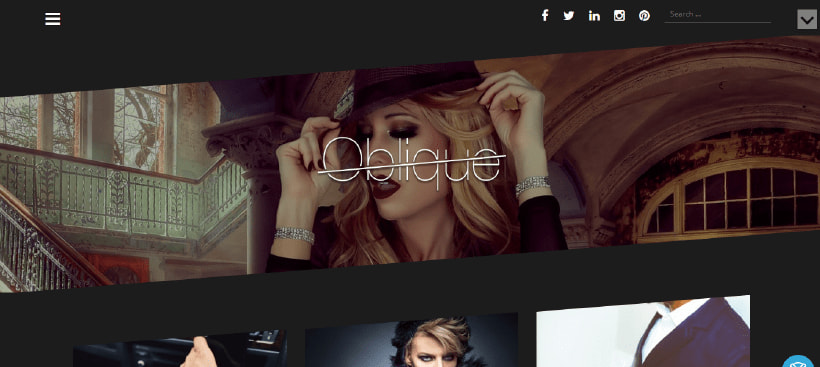 Oblique is a creative masonry theme with an original masonry layout.
The theme works better for bloggers and fashion websites.
The list of features in oblique with a simple design is Elegant look and design also other features like clean code, parallax header, unlimited colours, google fonts, custom background, translation & widget ready.
It can be made multilingual at any time.
Hemingway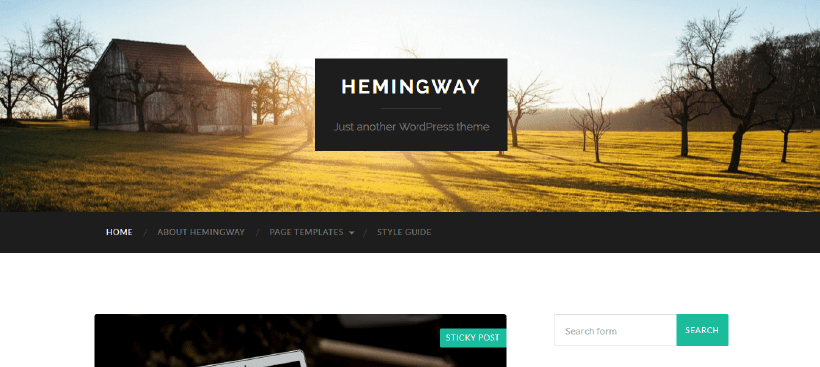 Hemingway, a clean, minimal, responsive, beautiful two-column theme for bloggers.
The theme with a responsive feature design like a retina-ready asset, full-width header image with a custom accent colour, custom widget, scrolling effect, and translation-ready code also included.
The improved typography and simplistic colour are the notable characteristics to talk about.
The theme can be used, if the website needs huge traffic per day.
Canny
The theme with new style and design with more multi-purpose features to deliver a fresh face to your website.
The theme is designed with the bootstrap framework with fresh and also looks neat.
This impressive theme can be applied to any type of professional business, corporate, photography, personal and blogs.
Canny is provided with a responsive blog section to improve the traffic
Freedom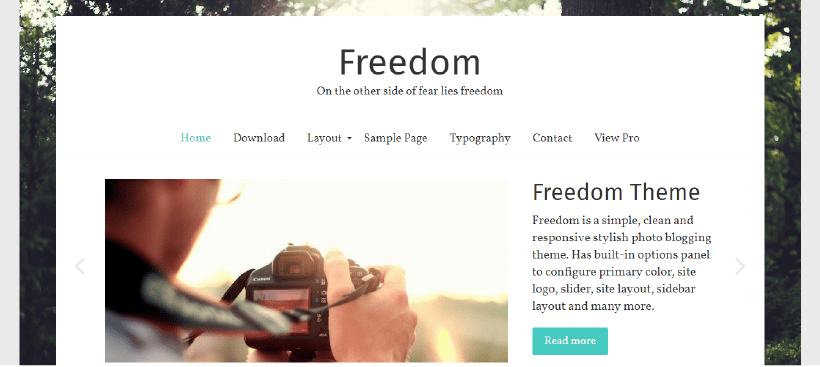 Freedom is a simple, clean, responsive, stylish blogging theme.
The theme is based on the Bootstrap framework HTML5/CSS3 technologies
The freedom theme is optimized for smartphones and tablets. Also, provides clear documentation and code with a clean and well-organized pattern.
The theme has an awesome parallax effect and content animation.
Zillah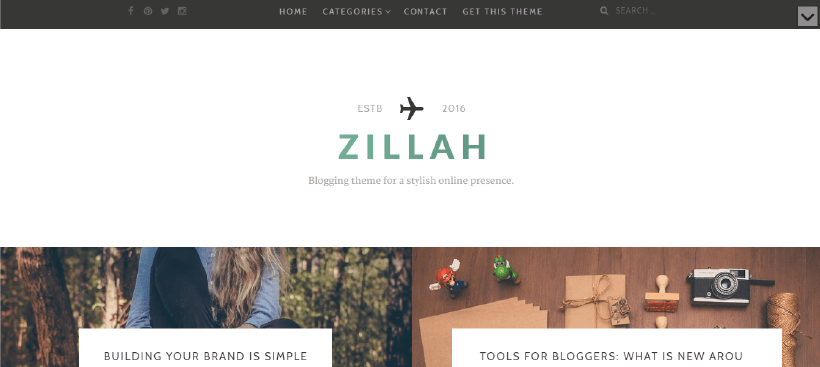 The free classy, simple, minimal blogging WordPress theme from themisle.
The theme is moreover responsive and compatible and also accessible and fits with any websites.
A fully customizable and good-looking theme for bloggers.
The features of the themes are full-screen neat design, responsive layout, unlimited colours, live customizer, custom widgets, custom logo, social icons and more on.
Mist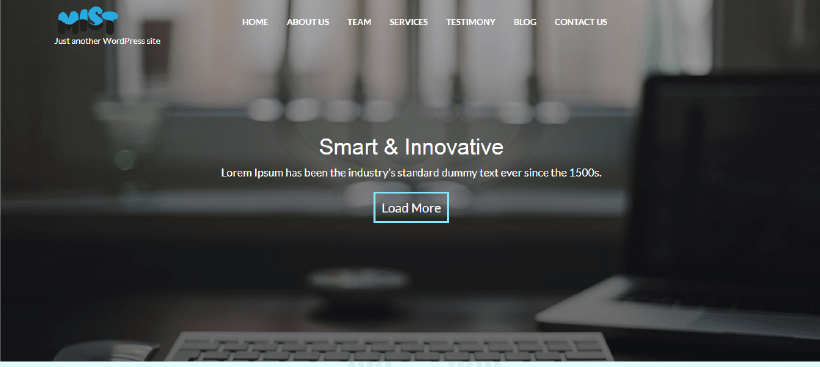 Mist is a clean, neat, beautiful one-page free responsive WordPress theme by ThemeParrot.
It has easy to use and set up with a good level of customization. Also, gives a tremendous mobile-friendly feature.
The one-page parallax effect of the theme helps in the smooth scrolling effect.
The cross-browser compatibility is notable present, and nine types of post formats are also given.
Sydney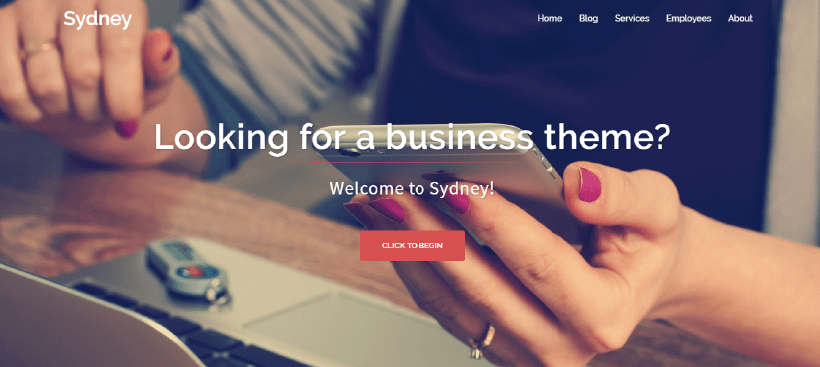 Sydney is a powerful ultimate business theme. Therefore it is the fast way for bloggers, freelancers, or companies. Ensure to create an awesome online presence.
Access to all features, including full-colour control, Google Fonts, logo upload, header image, layout control, full-screen slider, sticky navigation and a much more wide variety of possible customizations.
It emerges to be distinct from the crowd with a parallax background and also absolutely 100% translation ready
Zerif Lite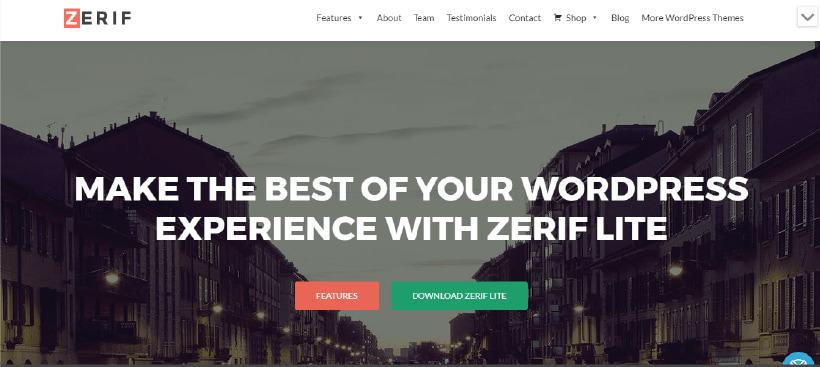 Zerif Lite is a one-page WordPress theme that is built on bootstrap with parallax support.
It is a responsive, clean, modern, flat and minimal theme with excellent wooCommerce compatibility and also provided with WPML, RTL, retina ready and SEO friendly.
The theme is elegant and modern according to the design thus it is suitable for any business and also the blogging websites
it also has an interactive and colourful interface with a parallax effect and lively animations.
Shopisle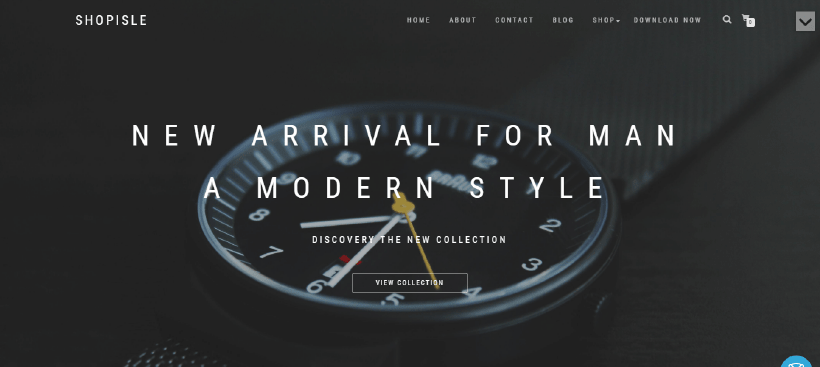 A WooCommerce-ready theme, elegant, catchy, and modern with a clean and beautiful look.
The theme offers nice and subtle animation to increase the elegance of the theme.
Shopisle is integrated with the contact form 7 which is an easy contact form to make easy contact with the customers.
The theme brings forth tons of options for the process of customization to make an extraordinary experience.
Flash
The flexible, free multipurpose WordPress theme is simple to use and beautiful by design.
It takes an absolute integration of the theme with the flash toolkit and site origin's page builder plugin making the features user-friendly, easy and simply awesome to describe.
The feasible, other additional features multiple blog layouts, WooCommerce support, multiple header styles, multiple colour options, etc
This modern WordPress theme possesses a beautiful design, is fully responsive, easy to use, and perfectly fits any device technology.
Hestia
Free material design WordPress theme suitable for startups, bloggers, freelancers, etc.
The theme is a beautiful and modern design which is built on a one-page layout.
The clean and flexible theme with an elegant portfolio comes with a fully compatible site origin page builder
This is the best free WordPress theme adopted with all kinds of devices and all types of browsers.
Spacious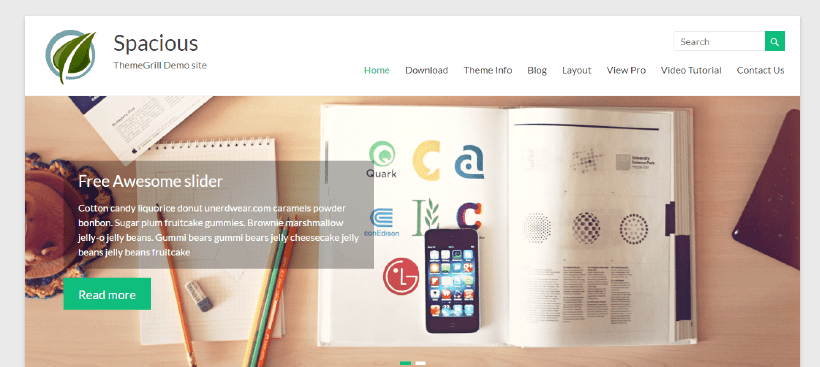 The incredibly WordPress theme Spacious exposes spacious, multipurpose, responsive features.
The ideal and beautifully coded and designed theme with perfect transaction-ready function.
The theme takes responsibility to fill the business, portfolio, blogging or any other type of website.
It has 13 widgets areas, 4-page layouts, 4-blog display types, 2-page themes, 5-custom widgets, an awesome slider, primary colours and other options also available in better functioning
Activello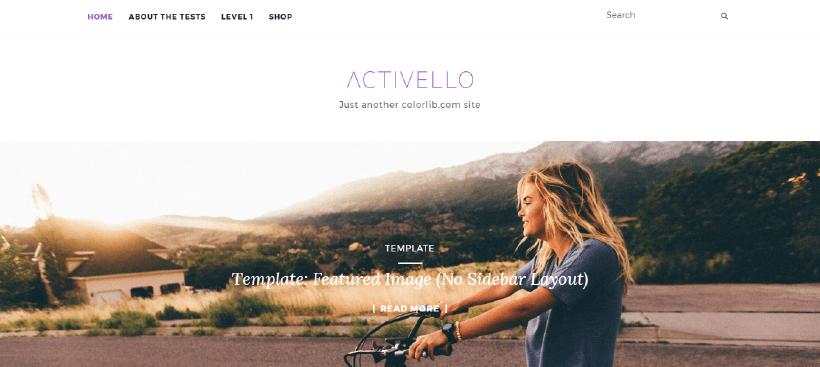 Activello is a clean, minimal WordPress theme, a manageable, profitable, sophisticated free WordPress blogging theme.
Youthfully complied and strongly functioned best standard multipurpose theme
The theme is a wooCommerce integration with full eCommerce website functionals.
It is multilingual ready and thus it can be translated into any language.
Blaskan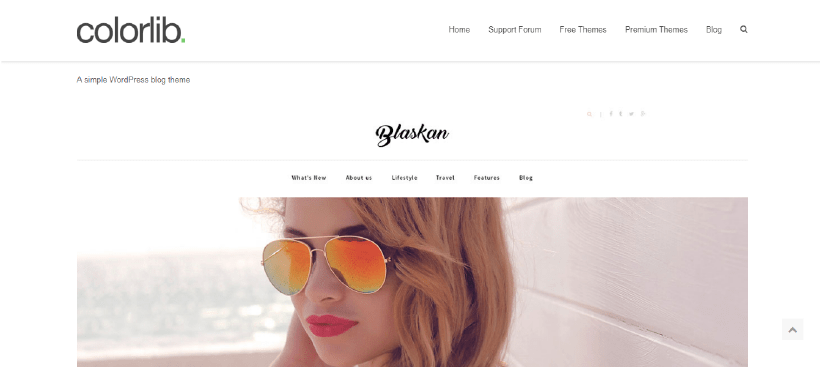 Blaskan is a forever WordPress theme, and it is a fully responsive theme.
The theme is built for smartphones, tablets, netbooks, laptops, and desktops.
As the theme is developed with the child theming in mind which is very easy and flexible too.
The theme is following WAI-ARIA specifications
Dear bloggers out there, I hope this listing was a bit of help to you in picking a theme that will suit your website or page. Happy blogging.