Ample Whitespace
When I visit a website the first thing I notice is how cramped or spacious the website is. To me visiting a website is like visiting a physical store. When you meander around the store, you liketo have some space. You don't want to dash into things or feel overcrowded with too much of stuff.
The same can be said for a website. You need enough space between your element so that each element is focussed on. Websites with a good amount of whitespace look more professional and classy. Most users out there don't like clutter in websites because it's distracting. So ensure that your website looks spacious and highlights your products.
Attractive Fonts
Attractive fonts are a great way to get visitor's to read your content. So spend time in choosing a font that suits your style. If you're selling kids stuff on your store, you should try a more playful font in your store. Something on the lines of Comin Sans. It's more attractive to kids and you'll keep visitors flowing in. However don't opt for a script that's hard to read. The last thing you want is your vistitors squinting to read what you're product is about.
Large Beautiful Background
One of the website backgrounds I absolutely loved was on Malted Barley. A restaurant that serves Beer and Goumet Pretzels. Th moment you land on their page you're treated to a visual display of yummy pretzels being made and frothy overflowing beer. The background makes it look absolutely appetising and inviting.
A beautiful background for your website will definitely keep people looking around your site for a while and they'll be better chances of them converting. Set the color scheme to suit the tone of your brand.
Beautiful Color Schemes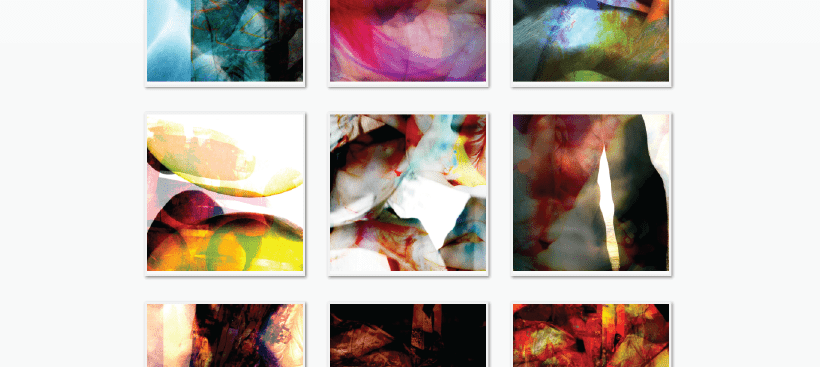 Try and match different colors to give and edge to your site. I've seen tons of websites that have balanced professional colors with trendy ones beautifully. The trick is to not overdo it with too many colors. You can try a whole minimalistic color palette on your website and if you want it to stand out match them properly with a solid bold color.
This website by Boris Novak looks extremely stylish. The website is a portfolio of paintings. Since a lot of the paintings are very colorful, they might clash too much with the website's background if it has too much color on it. That's why the entire website is a matte white and grey, so that the products are focussed upon.
Wide Spaced Footers
Wide Spaced footers are trending right now. And its not just becuase they look good. Footers give you dedicated real estate on your site to display a lot of important information. Its no long just there to act as a plate where copyright policies are served. You can incorporate links to important pages on your site, you think your customer will want to look at.
Its a great way to make naviation easy. Customers who already know your business and just want to see what your prices are can be find the pricing table page in the footer. Candidates looking to be a part of your team can also find the careers page here. You can add links to support and FAQ since they are most frequently visited.
So now it's over to you. Why don't you try these out for your site and see if you love the way your website looks now.
These tips to beautify your website can easily be implemented with Themeparrot templates. Check out the Template Store
Our recommendation would be Knapsack and Yummy for an ecommerce store.