Before you look through these clothing store website templates you might want to check out our blog on How to Choose Joomla Templates
1) Knapsack
It might sound like we are blowing our own trumpet about Knapsack, but it's true. Knapsack is one of the best clothing website templates you'll find for a styling fashion store. Its clean with a modern design and enough white space so your products enjoy more focus. You can also set up a special fashion blog to get more customers and you can customize with the 6 preset themes available.
2) Crafty
We recommend Crafty from Themeparrot, becuase it is one of the best free fashion website template available currently. Now just because it's free it doesn't necessarily compromise on functionality. You still have some great features like 2 layouts to choose from, blog sections and styling options with Thememagic. It comes integrated with the j2Store shopping cart extension so you can set up an ecommerce store easily.
3) IT The Store 5
Store 5 template from Ice Themes speaks next level style. It looks great and suits a fashion store that is serious about setting trends. You have relatively uncluttered layout with space to accommodate large sized images. You are also provided with 6 trendy themes that are great for an online fashion store. Store 5 is integrated with Virtuemart component. Checkout their typography options too!
4) Ejuwal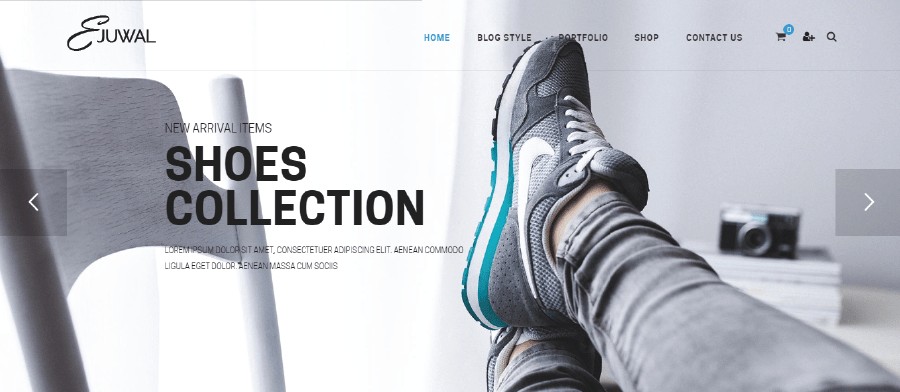 eJuwal is another great fashion website template and it is available in the Themeforest market place. It is a simple template with not too much flamboyance, but it has great functionailty and superbly design that suits fashion stores that aim for quiet elegance. Its customizable with Thememagic and it comes with the j2store shopping cart.
5) Fabia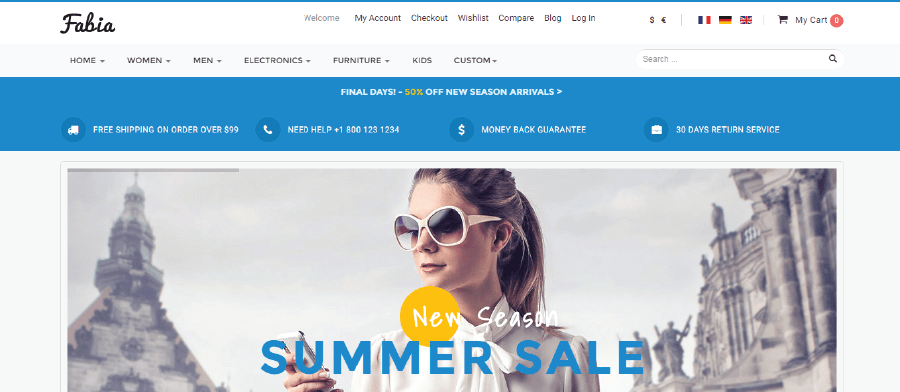 Integrated with the J2store shopping cart Fabia has oodles of style, with great layouts and features. You get 2 beautiful homepage layouts, different menu styles, and some really cool animation effects. Fabia also comes with some customer friendly features like product comparison, image zooming capapbilities and a separate comments section. With amazing features like these you can't afford to ignore this Joomla ecommerce template.
6) JSN Ferado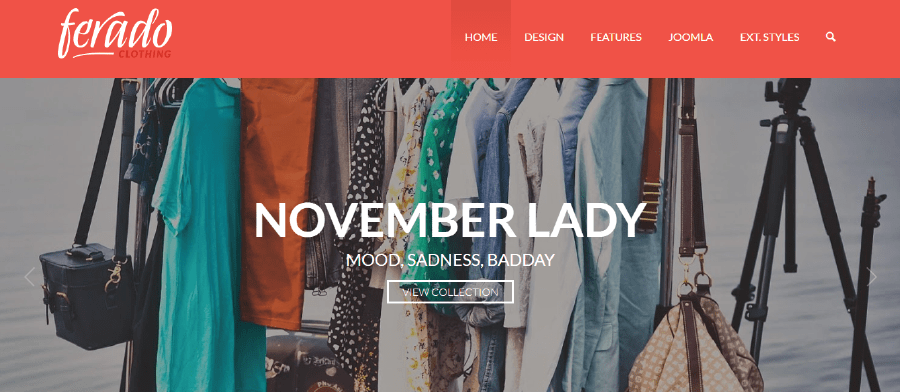 Take one look at Joomla Shine's Ferado, and you'll see its a real trendsetter. Its not just stylish, its also fashionably quirky and stands apart. So if you're fashion store is not the run-of-the-mill tops and jeans, but a lot more than that, Ferado is the template for you. It is integrated with Virtuemart. You'll enjoy the different module and menu styles, and other color styling options. This template comes in Free, Standard and Unlimited editions.
7) Hipster
Hipster- modern, clean layout with a rebellious touch to it. This clothing store website template by Joomlaxtc isn't just about pretty fashionable colors. It has a beautiful responsive design that looks great on any device. You also have loads of typography options, module styling options, 6 preset themes to choose from. Due to its integration with J2Store, it also offres you pretty good ecommerce features.
8) Kids Fashion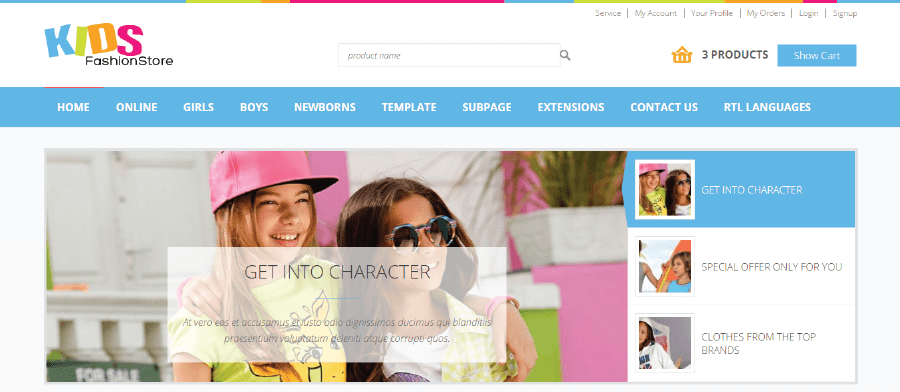 Kids Fashion is the template for fashion websites selling kidswear. Powered by Virtuemart, this template is colorful and cute looking keeping in tune with its audience. It has 17 module positions, menu styles and a flexible and feature-rich customization panel. You also have beautiful blog sections and great slide animation for your webpages.
9) JM Trendy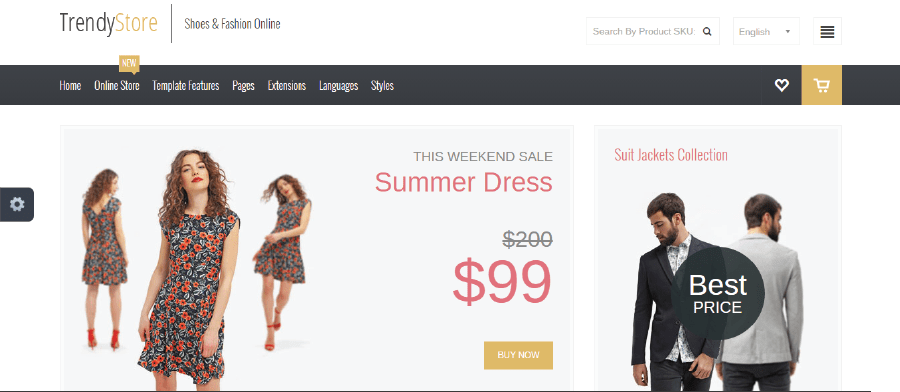 One of the best clothing templates from Joomla Monster. Trendy is ideal for large multibrand online fashion stores. Its looks neat and suits any device well. It also comes integrated with popular DJ extensions. DJ Media tools, and Dj Review extensions. Trendy is also one of the best fashion website templates to be powered by J2store.
10) Online Fashion
An ultra-chic clothing template in default black. Online Fashion from Template Monster sets your store apart in style. You have ample space for large beautiful images. It has special lazy load effects where image dont load until the user scrolls towards it. It also comes with a theme palette in 4 intense colors.
Download Online Fashion
So what you think of our list? Tell us if you like any template in particular. Dont forget to tell us if you know any other template that's great.
Take a tour of the Themeparrot Template Store